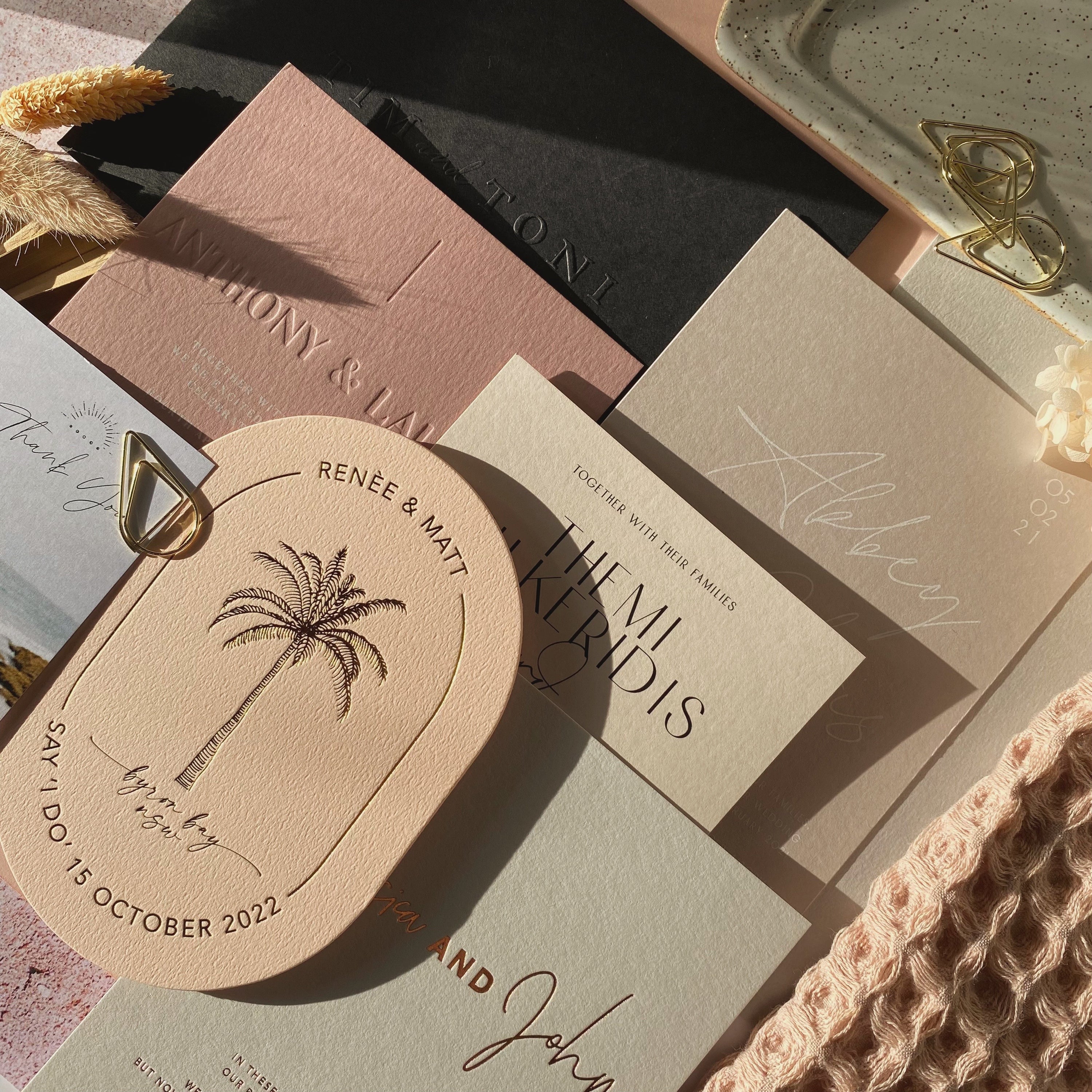 Wedding Invitation Sample Pack
Having trouble deciding? No idea what the flippin' heck 'gsm' is? Then our sample packs are for you. With more couples coming to us from around the country [and the world!] this little help-me-decide pack is just for you.
We'll pull out our bespoke stationery big guns to guide you through the best stock and print technique so you get killer invites within your budget [annnd, price of the pack will come off your package price upon booking!].⠀
We're in Australia! Need International shipping? Email annette@dangerandmoon.com
Find out more about save the date's, wedding invites and our on-the-day stationery complete packages HERE⠀⠀⠀⠀⠀⠀⠀⠀⠀⠀
⠀⠀⠀⠀⠀⠀⠀⠀⠀⠀⠀⠀⠀
The sample is a lucky dip from our folio of work and may includes a selection of samples such as:

PHOTOGRAPHIC FINISH: 350gsm smooth card stock
DIE CUT: such as arch, double arch, half arch, wave

DIGITAL PRINT: various card stocks and weights

 HOT FOIL PRESS: various card stocks and weights
LETTERPRESS AND/ OR BLIND DEBOSS: 600gsm tCotton extured card stock
WHITE DIGITAL INK: various card stocks and weights

All our designs are custom created. This pack is for example of our stock and printing qualities of our most popular work. Many other stocks are available. Some limitiations apply to speciality printing and card stocks. We will guide you  and advise the best paper for your design.
⠀⠀⠀⠀⠀⠀⠀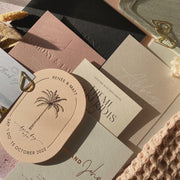 Wedding Invitation Sample Pack