WHERE STaTIONERY DrEaMS CoME TrUE
Some might say custom design is our bread and butter.
We'd say it's our jam
enquire now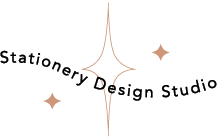 KICKSTarT THE CELEBraTIoNS
At Danger + Moon, we've built our rep as the go-to for bangin' bespoke stationery design. We deliver fresh, fun and modern custom creations around the globe that will up the ante of your big day. Every wedding package offers direct one-on-one access to head designer Annette and her wealth of knowledge... the access to her terrible jokes is free
Our save the dates just arrived... How you've managed to turn my crumbs of a vision into such a perfect piece is beyond me... I'm so excited to keep creating with you
We received our invitations...they're beautiful! We've received so much wonderful feedback... it's been so overwhelming positive... "Probably the nicest wedding invitation I've ever received", and "beautifully styled" and it was the most "beautiful wedding invitation she's ever received"
We just wanted to send you little love note to say a massive thank you for literally everything from the moment we first reached out. You were an absolute blast to work with, you always understood the assignment perfectly and created beautiful pieces that tied into our vibe and the entire feel of the day perfectly
Thank you again for your excellent service and attention to detail. You made everything easy and it was an absolute pleasure to deal with you. I will be sure to recommend to you as many people as I can. Thank you again from the bottom of my heart!
oUR DESIGNErS MoST LUSTED
SVG DoWNLoaDS FoR DESIGNErS