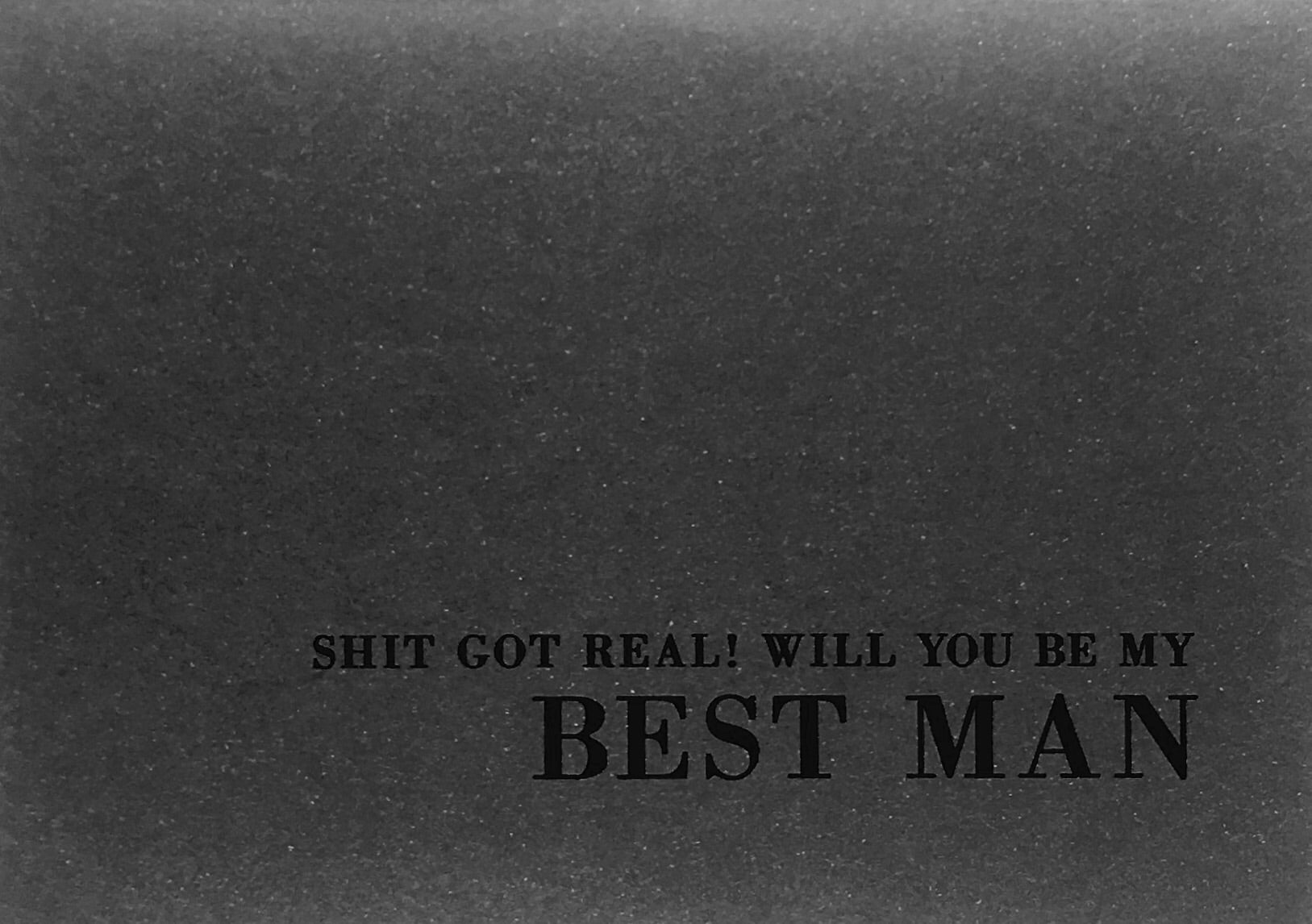 Confetti Edition x Danger & Moon Greeting Card Range
Holy effing shit.. you're getting hitched! Your man needs his best mate by his side and these cards match nicely with our pink proposal cards so it'll make a lovely little Instagramable package. Winning! Featuring a dark charcoal base with slick black foil.
Our cards are handmade and unique with a little (or a lot!) of personality. It comes with a C6 recycled Kraft envelope. Card is printed on 225gsm white card stock (that's sturdy in layman's terms).
For individual sale only
Card size 13.5cm x 9.5cm
Blank inside
All prices inc GST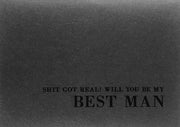 Best Man Greeting Card